Join us onsite between 24-30 October at the world's leading construction machinery trade fair. Visit our booth, explore the latest innovations and join our experts ready to answer any questions.
If you can't make it to Bauma we have a virtual version of our Bauma booth for you! We've aslo summarized a few current noteworthy topics here for you – enjoy!
---
verope AG virtual Bauma booth
Visit our digital 3D Bauma booth. Some loading time necessary 🙂
---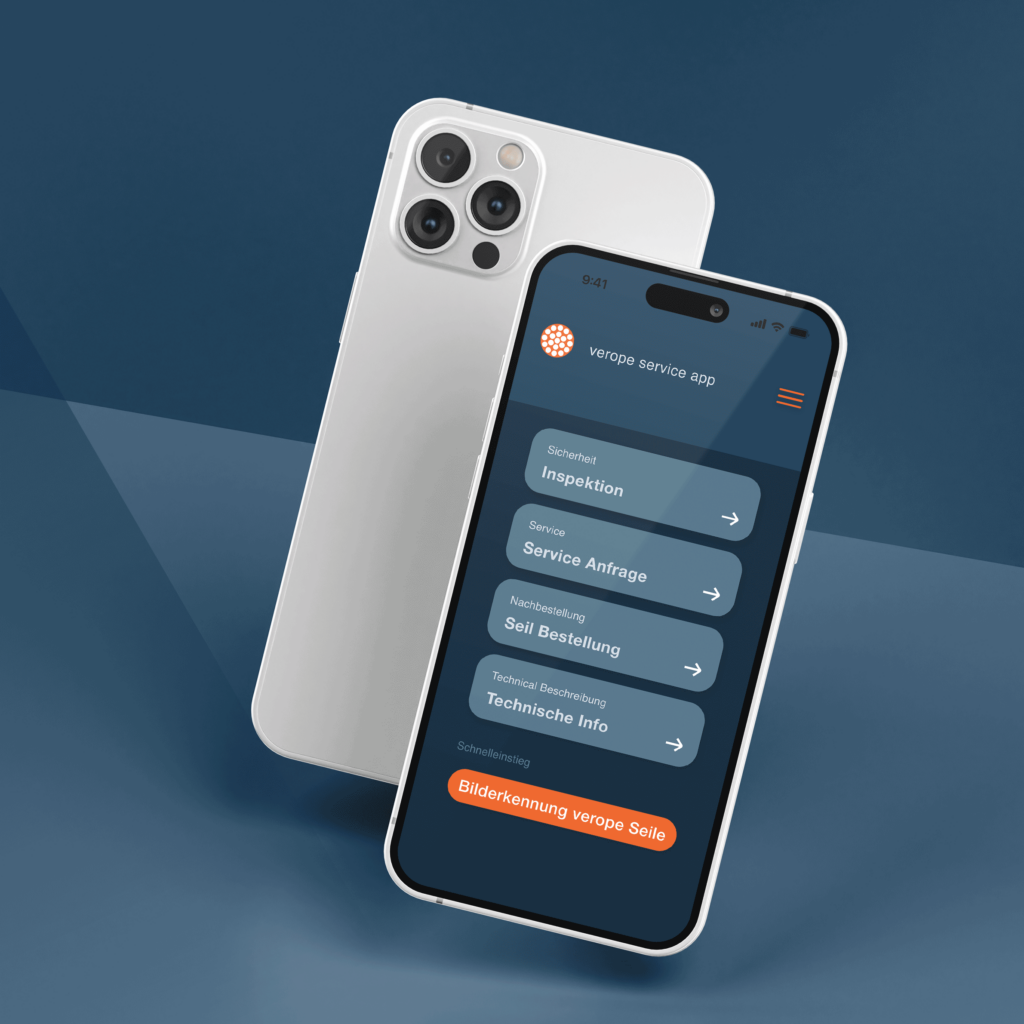 Service App – Digital wire rope Inspection
Inspection of ropes
Service Requests
Order Requests
Technical Information
Don't hesitate to contact us for further information. We will be happy to keep you up to date.
---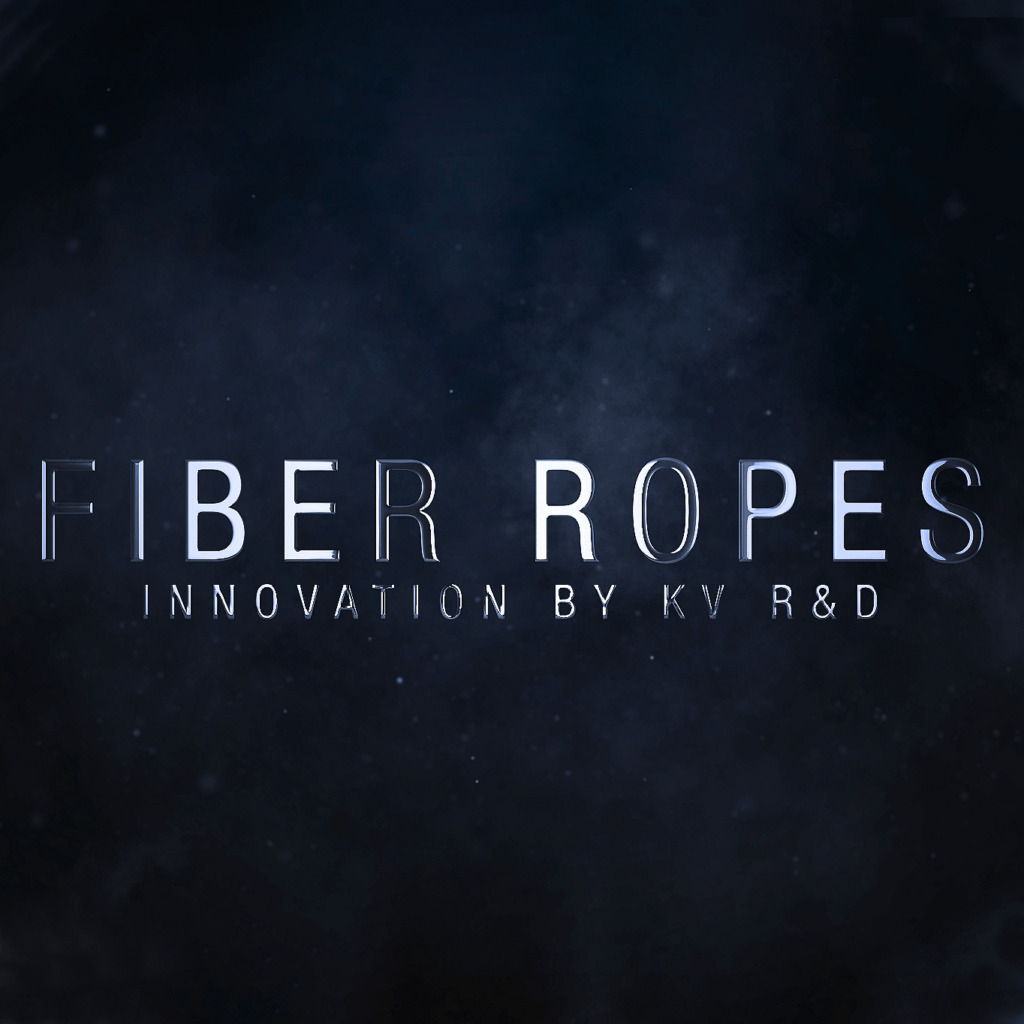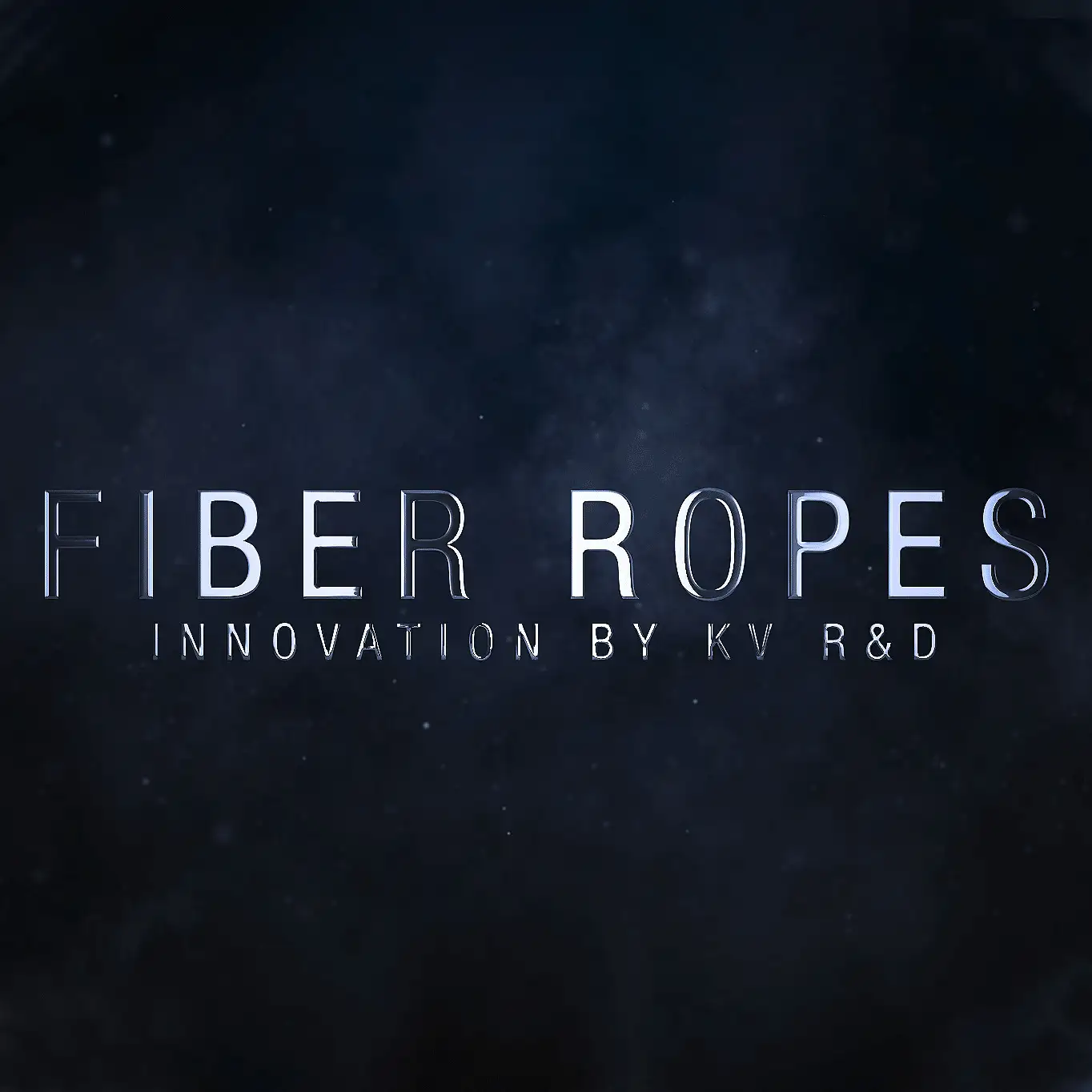 Fiber-Rope Development
Back in the 1980s the innovative idea of extruding the plastic core of a rope emerged and today fiber ropes are on the rise. Our new fiber rope construction improves the stability of a conventional fiber rope, by laying out fibers in the transverse direction. What traditionally was a wire is now made up of a fiber strand. As a result of their properties, thermoplastic materials offer greater flexibility and durability in practical applications – even in environments with temperatures up to 120° Celsius.
---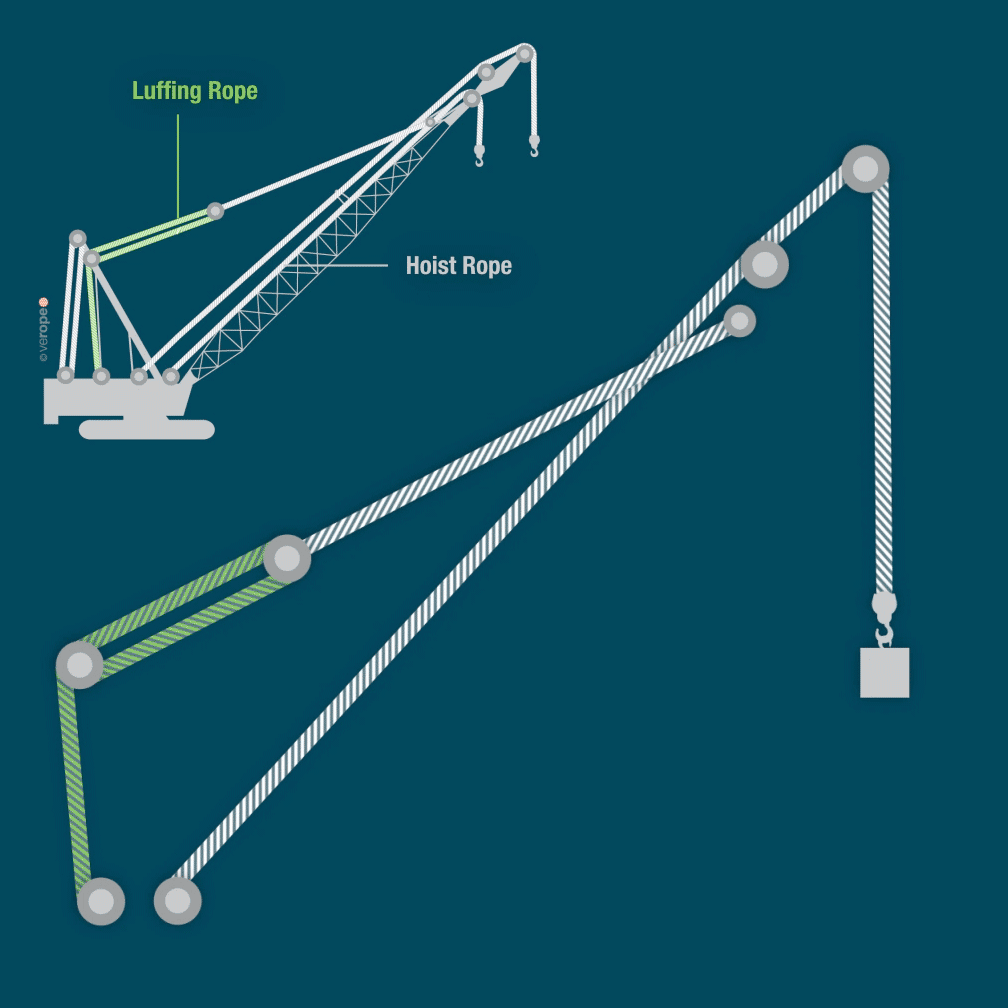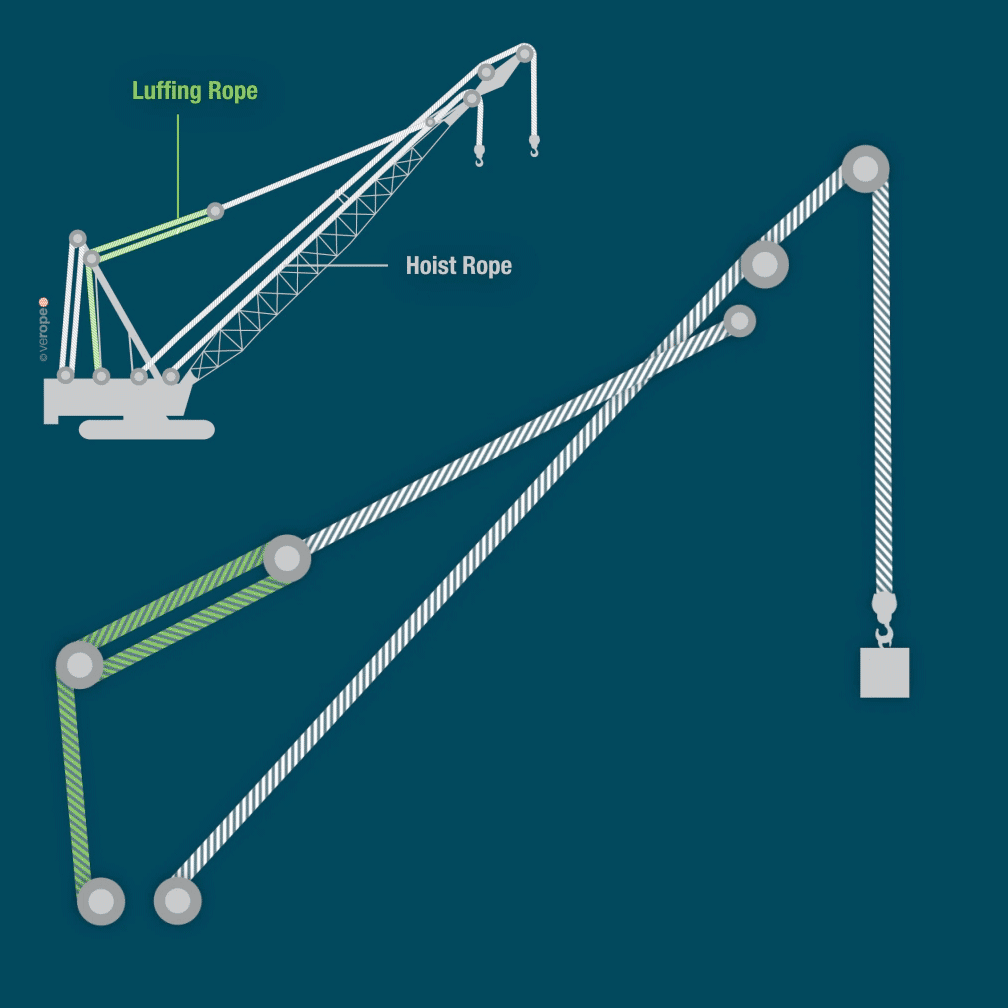 Rope lifetime monitoring
In this animation you can see the bending cycles of different crane types in relation to the rope sheaves.
---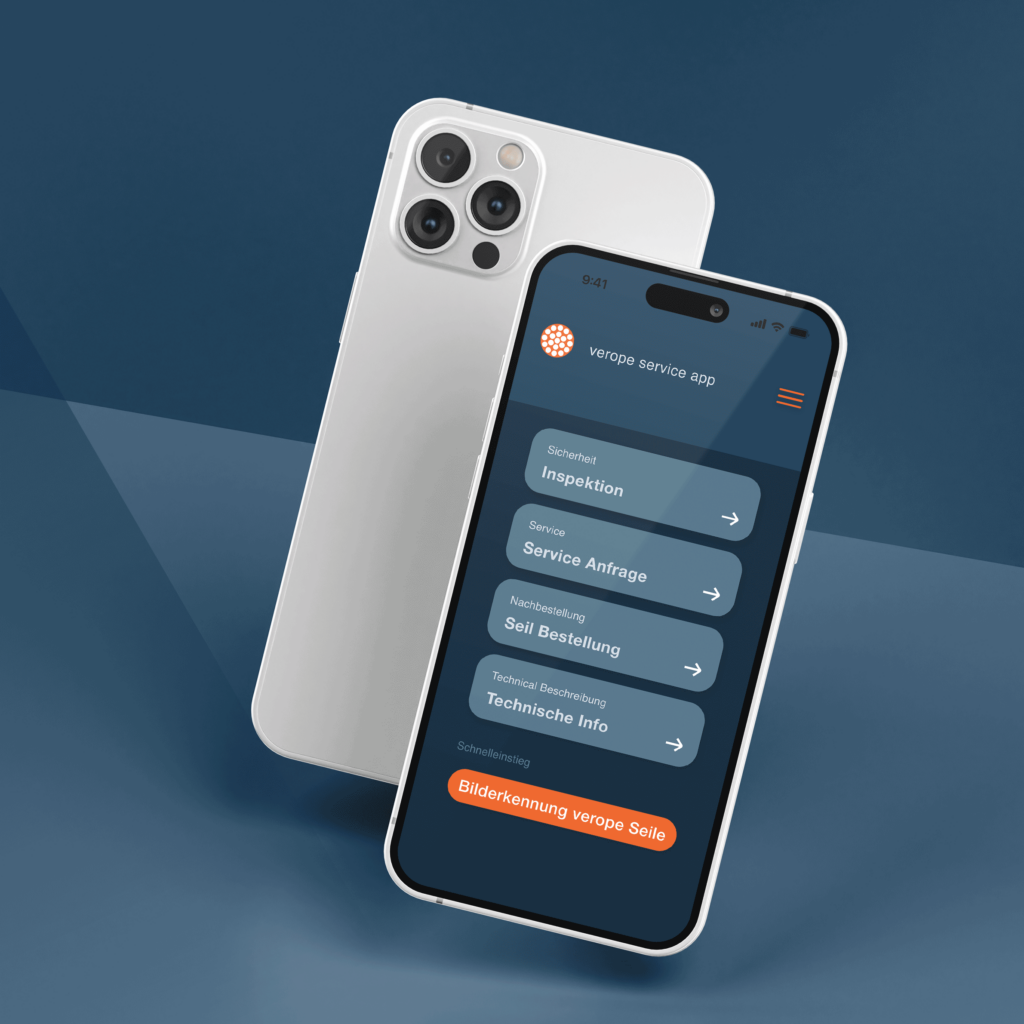 Ropecheck Tool
verope presents the "ropecheck" – a unique multitool that can replace many tools with one solution: Measure Diameter, Sheave angle, Sheave groove, Depth of drum, Wire breaks with ropecheck.